Eagle Lake Muskie Fishing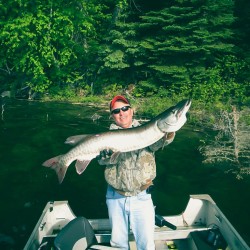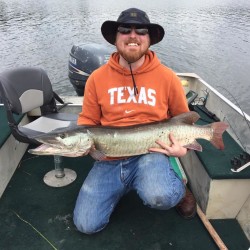 Muskie Fishing on Eagle Lake, Ontario
Eagle lake holds a special attraction for experienced muskie fishermen. They know that it has produced 60 pound trophies and has, in the past, held the World's Record for muskie. Your hosts thoroughly enjoy seeing the beginning fisherman connect with his or her first Muskie ever.

Fishing Regulations

Muskie Fishing Regulations

Open season: 3rd Saturday in June – December 15th

Limits: Sport license – 1 in your possession
Conservation license – 0 in your possession

Size Restrictions: There is a minimum trophy size limit of 54" on Muskie on Eagle Lake. We encourage a catch and release policy on all Muskie caught at South Shore Lodge and we have really seen the benefits of this policy.