Wildlife in Ontario, Canada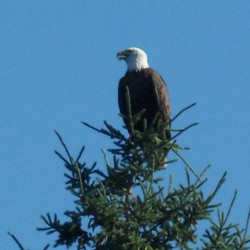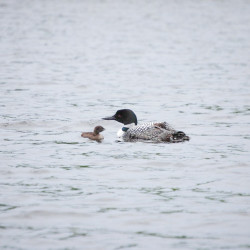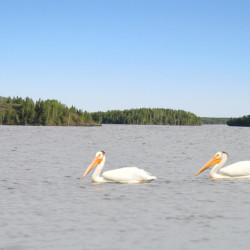 Wildlife at South Shore Lodge
At South Shore Lodge, being surrounded by vast wilderness provides some special experiences. A real treat enjoyed by everyone is the sight of deer, bear, beaver, a soaring eagle or a loon screaming at you because you're fishing his "territory", or occasionally an elusive moose living along the shorelines of our creeks and bays. If you have the good fortune to come upon a moose standing in the shallows, it's a sight guaranteed you'll soon not forget. So impressive are these magnificent giants.
Don't forget your camera!
Between the big fish, wilderness scenery, displays of spectacular northern lights, and active wildlife, there will be lots of memories for you to capture.
For the explorer or hiker
South Shore's location is handy to abandoned mines, scenic shorelines and several creeks leading to small, hidden lakes. Taking a hike up the shoreline of a rushing stream to its source, following a moose trail or enjoying nature's wildflowers are pleasant ways to spend an afternoon after a morning of fishing. Close to camp is an area that experienced a forest fire, providing an interesting look at regeneration in nature (and it's loaded with blueberries).